Symposium Recap: An Unequal Transition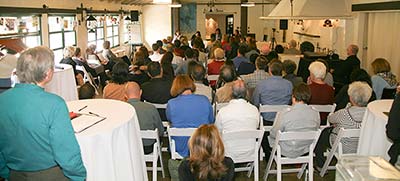 November 15, 2014 – Menlo Park, California
November 20, 2014 – Foundation for a Just Society Special Reception, New York
With all the unease and uncertainty surrounding conditions in Myanmar, there's nothing like hearing directly from those closest to the changes. These two events, held in the Bay Area and New York, were extra special because in the near past they were unthinkable to even occur, and now can help shed light on what an extraordinary time this is for the people of Myanmar. They also showcase what a unique opportunity we have to empower their efforts toward peace, voice, and shared development.
The speakers have been prisoners, exiles, refugees, and blacklisted activists. These community leaders and influencers shared firsthand stories of their amazing, ongoing work for change in a challenging and dangerous environment.
Symposium Speakers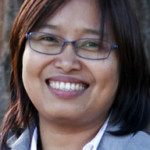 Zin Mar Aung: Imprisoned at age 22 in 1998 for her role as a student activist critical of Burma-Myanmar's military regime, Zin Mar spent 11 years in prison, nine of them in solitary confinement. Released in 2009, she has become a whirlwind force for change – co-founding the Yangon School of Political Science and forming RAINFALL, an organization aimed at empowering women in her country. In 2012, she received the International Women of Courage Award from U.S. Secretary of State Hillary Rodham Clinton and First Lady Michelle Obama. Zin Mar is currently a Young Global Leader at the World Economic Forum.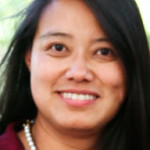 Pwint Htun: Refugee turned telecommunications executive, Pwint was the first recipient of a Prospect Burma scholarship, which was established using Aung San Suu Kyi's Nobel Peace Prize funds. Pwint is currently involved in shaping Burma-Myanmar's nascent telecommunications industry, ensuring those living in poverty in rural areas will have access to telecommunications and financial services. Pwint serves on the Partners Asia board.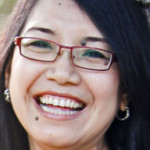 Khin Ohmar: Coordinator, Burma Partnership, Khin Ohmar was a university student and leading activist during the democracy uprising in 1988. She escaped to the Thailand-Burma border after the military crackdown, which killed more than 3,000 protesters. She is a renowned human-rights activist, a leader in the Burmese Women's Union and the Women's League of Burma, and currently chairs the Network for Democracy and Development (Burma). Her courageous work has been recognized with the Refugee Leader of Promise Award from The Women's Commission on Refugee Women and Children, the Vital Voices Global Leadership Award and the Anna Lindh Award. In 2012, Khin Ohmar's name was removed from Burma's blacklist.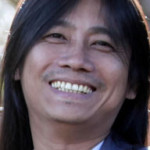 Aung Zaw: In the darkness that descended over Burma-Myanmar in the years following the brutal military crackdown on the democracy movement, former student leader Aung Zaw kept a flickering lamp burning. From his exile perch in Thailand, Aung Zaw launched The Irrawaddy which has emerged as an important news magazine not only for a muzzled Burma, but for stories from all over Southeast Asia that are often left out by mainstream media. Aung Zaw is the recipient of the 2010 Prince Claus Fund Award, the 2013 Shorenstein Journalism Award, and in 2014 honored by the Committee to Protect Journalists.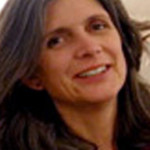 Zunetta Herbert, Partners Asia Senior Advisor: Zunetta has been deeply involved in Burma-Myanmar advocacy work at official and non-governmental levels for more than 20 years. She advises governments and UN bodies, academics, and international NGOs. Zunetta is a leading expert on human rights issues in Burma-Myanmar.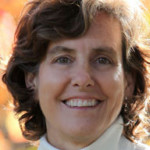 Moderator – Therese Caouette, Southeast Asia Regional Advisor, Partners Asia: Therese has worked with refugees, migrants, and displaced persons in Southeast Asia for 30+ years, bringing together community based organizations, international bodies, foundations, and academic institutions. Her work focuses on enhancing leadership and skills in local communities and is grounded in a human rights based approach. She was recognized for her considerable contributions with a 2012 Global Hero Award.
Many thanks for your support for these courageous leaders in Myanmar. Their determination, strength and creativity in the face of extremely difficult times is an inspiration to all of us.