We work in a unique way. For 20 years, we have cultivated relationships with local organizations and their leaders in Thailand and Myanmar. These organizations are a part of the communities they work with. They are trusted. They understand the nuances of how to get things done. They are not international organizations run by the ideas of foreigners on how to alleviate poverty or inequality. They are insiders doing powerful work.
|
Responsive Grants
We connect local organizations to global funding.
Our grants range from $1,000-100,000K, and each relationship is fitted with technical support to see our partners meet their maximum potential. Each year, we disburse approximately 85 grants, and 80% are less than $20,000.
Our grants are flexible, which means they allow the local leaders who receive them to adjust and pivot in response to real-time situations on the ground.
Because real life rarely works out exactly as expected, this way of doing granting is a key differentiator in how we relate to our partners.
|
Support
In addition to granting, we offer leadership support to all our partners.
This can be skill-building around planning or monitoring and evaluation. Or improving financial literacy and managing resources.
It can be making connections to other colleagues or larger networks. Or simply being there as a mentor as they take a step back and reflect on their work.
We have solid evidence this support is vital in helping local organizations grow.
|
Focus
Our partners focus on the following areas:
Migrant & Ethnic Minority Education
Gender Equality
Cross-Border Initiatives
Leadership
Community Development
Women's Financial Inclusion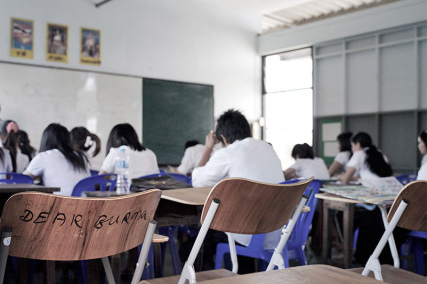 Just One Day
DEAR Burma runs a school held on Sundays.  Not all migrant workers in Bangkok have Sundays off, but those who do can go to school for a day.
One day a week, they can take classes on language, computers, math and budgeting, and get legal aid.
Over several years, the staff at Partners Asia developed a professional relationship with the leaders at DEAR Burma.
DEAR Burma was invited to come speak at the University on issues affecting Burmese migrant workers, and Partners Asia shared useful information (like procedures to follow when concerned about trafficking).
Then one afternoon, Partners Asia got a call.
"We are losing our school building. We teach 800 undocumented workers every Sunday. Where can we find another space?"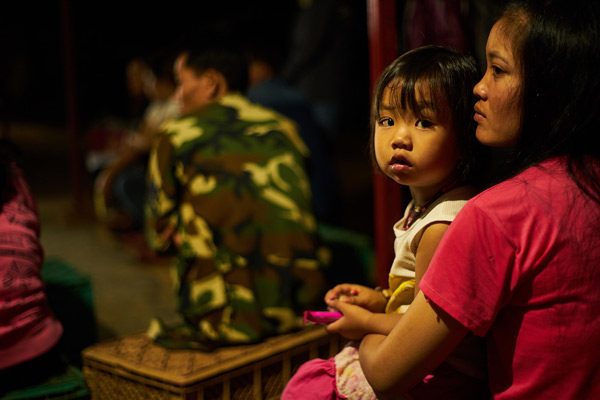 Pulling Off the Impossible
Fortune, a local organization, is working together with two other organizations to develop a phone app.
It's an app to help refugees and migrant workers in rural Thailand get one step closer to citizenship rights.
Having citizenship is a big deal. If you don't have it, you can't get health care. You can't go to school.
You can't get a job where your rights are protected. You can't travel away from your family. And you can't go to the police if you need help.
Citizenship is a basic feature of being recognized as human.
To design this app, Fortune first had to do research around was actually going on in the community around citizenship.
But this topic is fraught with fear. No one really wants to talk about it–not the people working without citizenship (for fear of being arrested). Nor their employers.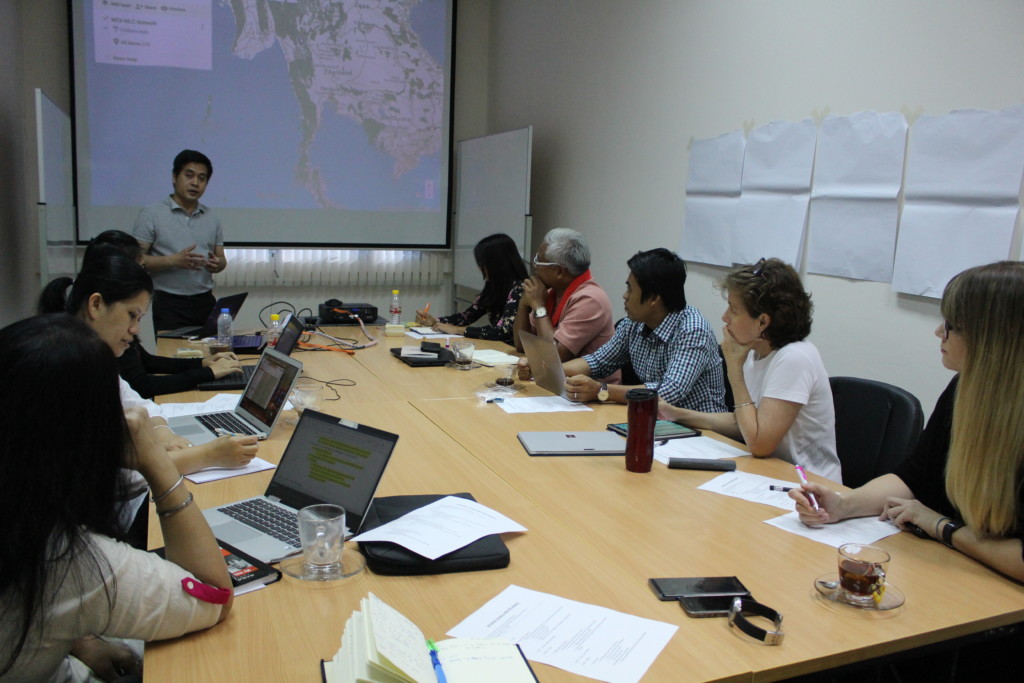 Advice from The Inside
Partners Asia has an Advisory Council. But the people who sit on it are not elite professionals from faraway places.
They are a select group of 6 people living in Southeast Asia who direct local organizations as well-respected leaders of their communities.
Receiving advice from the people you administer grants to is a complete "flipping of the script."
It turns the table on traditional power dynamics. And it's largely unheard of in the international development world.
But if you believe that local leaders have deep wisdom, you can't just give this lip service; you must demonstrate your belief again and again.